Hajj Package
Travel w/ Imam Mohamed Magid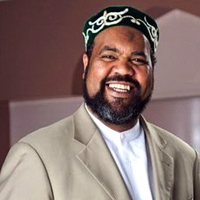 No Aziziya Stay
Avoid Staying In Aziziya Apartments During Your Journey

Dates: August 26 – September 10, 2017 (3 Zul Hijja – 19 Zul Hijja)
Price(s): $7,199 per person – Quad Occupancy
Airline: Round trip Airfare from Washington Dulles Airport (IAD)
Makkah Hotel: AKMC Al-Shohada Hotel | August 26 – September 5 (4 ZH – 14 ZH) (accessible during Manasik)
Medinah Hotel: Gloria Al Madinah – Al Fayroz Al Massi Hotel | September 5 – September 9 (14 ZH – 18 ZH)
Manasik: Upgraded North American Camps w/ Air Condition/Beds/Meals
For pictures of Hotels or Mina Accommodations, please click on hyperlinks above.
Features:
No stay in Aziziya Apartments (Spend the entire time in your 5-star Makkah Hotel, walking distance from Haram)
Lectures from renowned Scholars throughout the trip
5-Star Hotel in Makkah walking distance to Al-Haram
4-Star Hotel in Madinah walking distance to Masjid An-Nabawi
Meet and assist in Jeddah/Makkah/Madinah
Open buffet breakfast and dinner in hotels included
A/C coach buses for transportation
Sightseeing in Madinah: Masjid Al Quba, Uhud, Masjid Al Qiblatain and Saba Masajids
The above price does not include the $295.00 Ministry of Hajj fee and Udhiya (Qurbani) $125.00.

Not finding what you want? Reach out to us and we can help you find it.