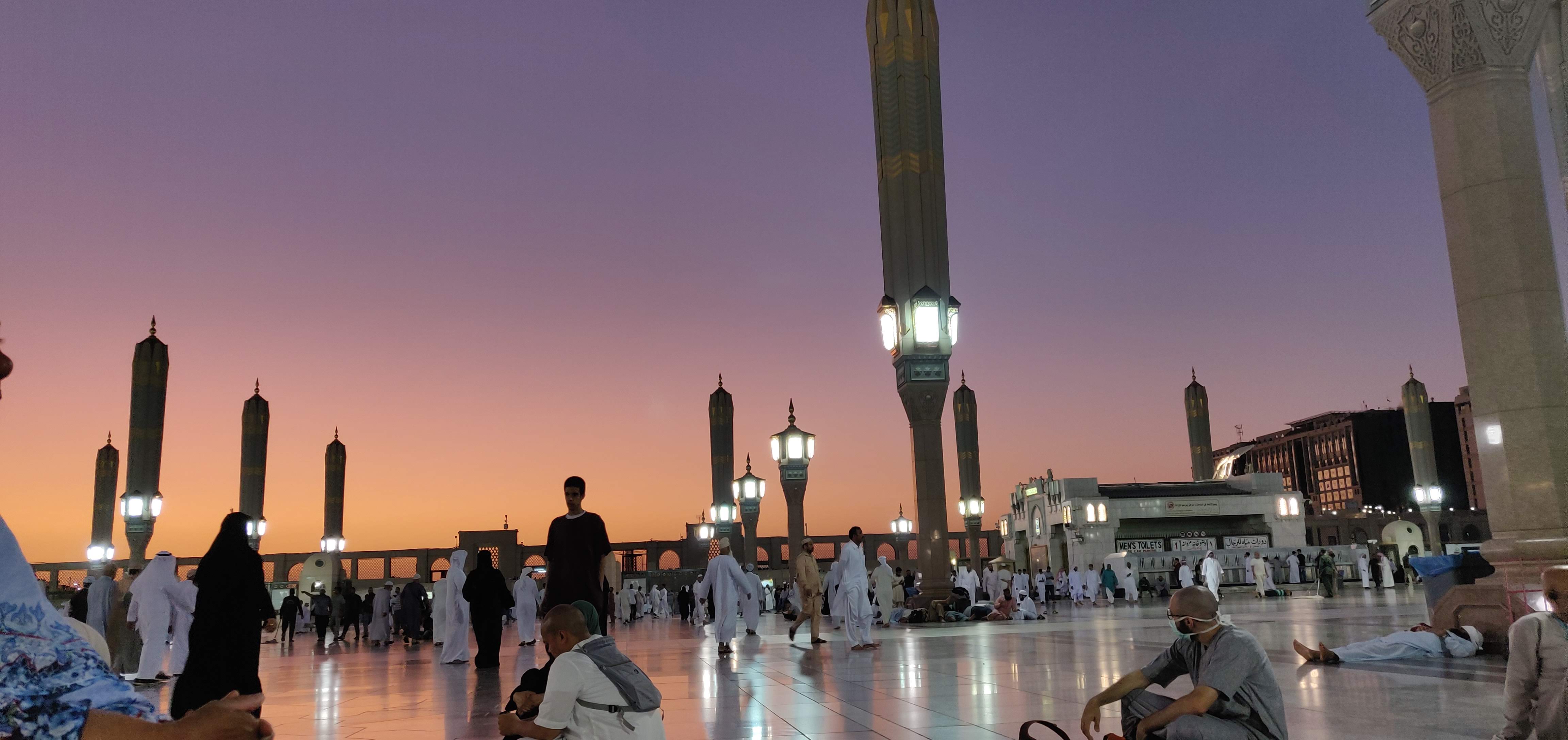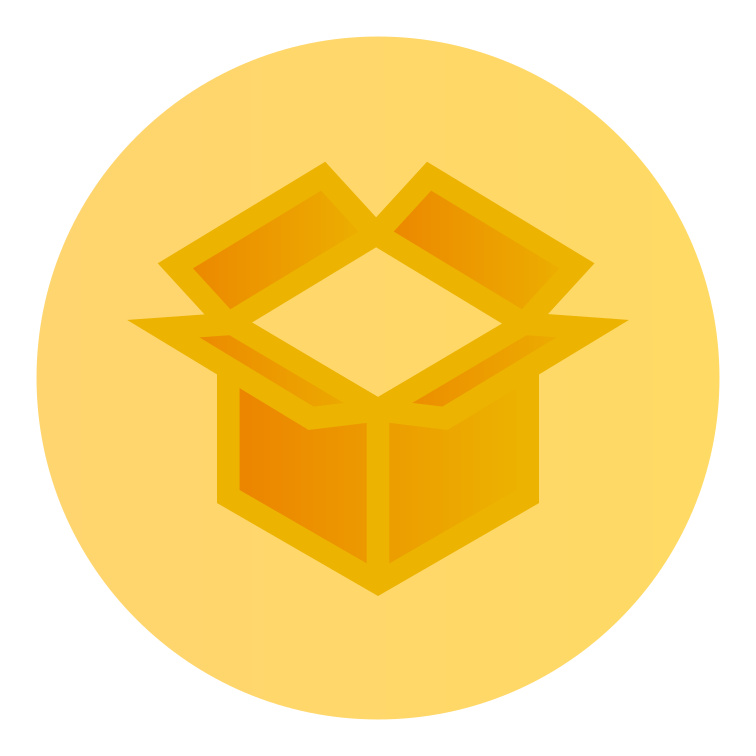 Umrah
We are excited to announce our Umrah Tour for December 2023. Seats are very limited, please register quickly to reserve your seat.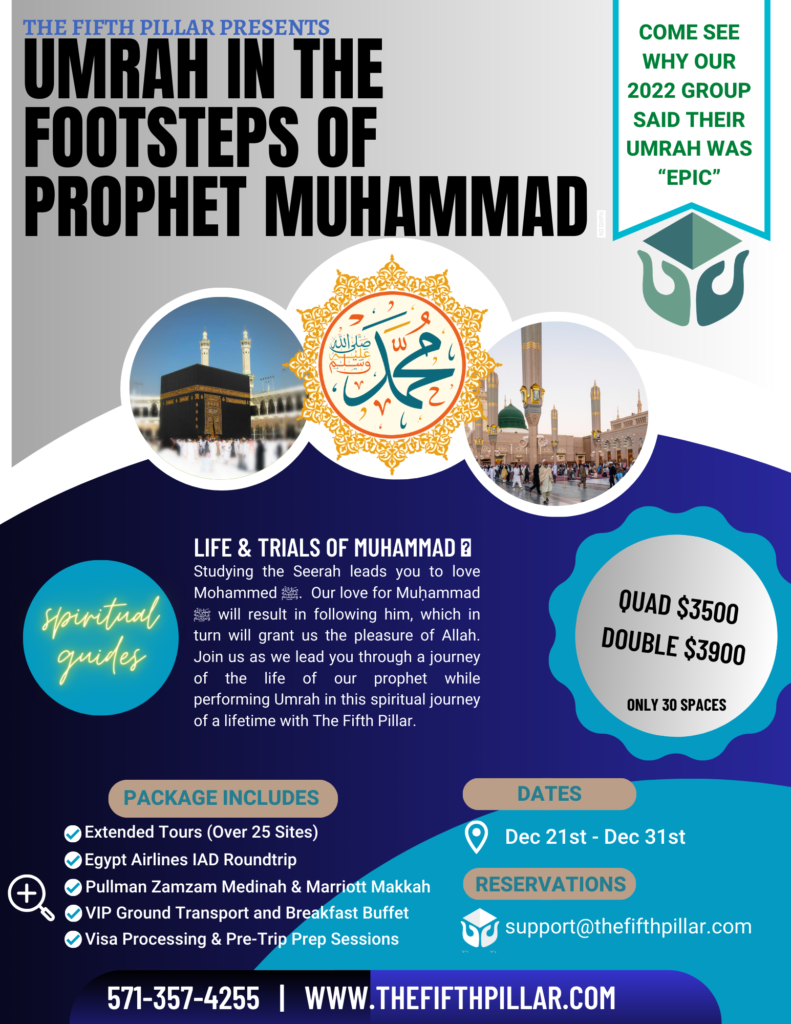 Details
Departure IAD 12/21/2023 – 12:00 P.M. Departure Time
Return IAD 12/31/2023 – 5:10 A.M. Arrival Time
12/22 – 12/26 – 4 Nights – 5-Star Pullman Zamzam Medinah (Click Hotel Name for Hotel Details)
12/27 – 12/31 – 4 Nights – 5-Star Marriott Jabal Omar (Click Hotel Name for Hotel Details)
Meet and Greet at IAD and Medinah/Makkah Hotels
VIP Ground Transportation for Makkah/Medinah Ziyarat (Tours)
Exclusive VIP Buses (28 Passenger w/ Reclining Seats vs. Standard 48 Passenger) or Haram Rail for Medinah to Makkah Transport
Breakfast Buffets in Hotel
Drinks and Snacks during Ziyarat's
Multiple Pre-Trip Sessions for Logistics and Spiritual Preparation
Daily Spiritual Sessions during the trip
Real-time support throughout the Trip from Qualified TFP Staff
TFP Gifts
Drawstring Backpacks

Tawaf Counters

Insulated Water Bottles

Portable Prayer Rugs

+ Awesome Surprise Gifts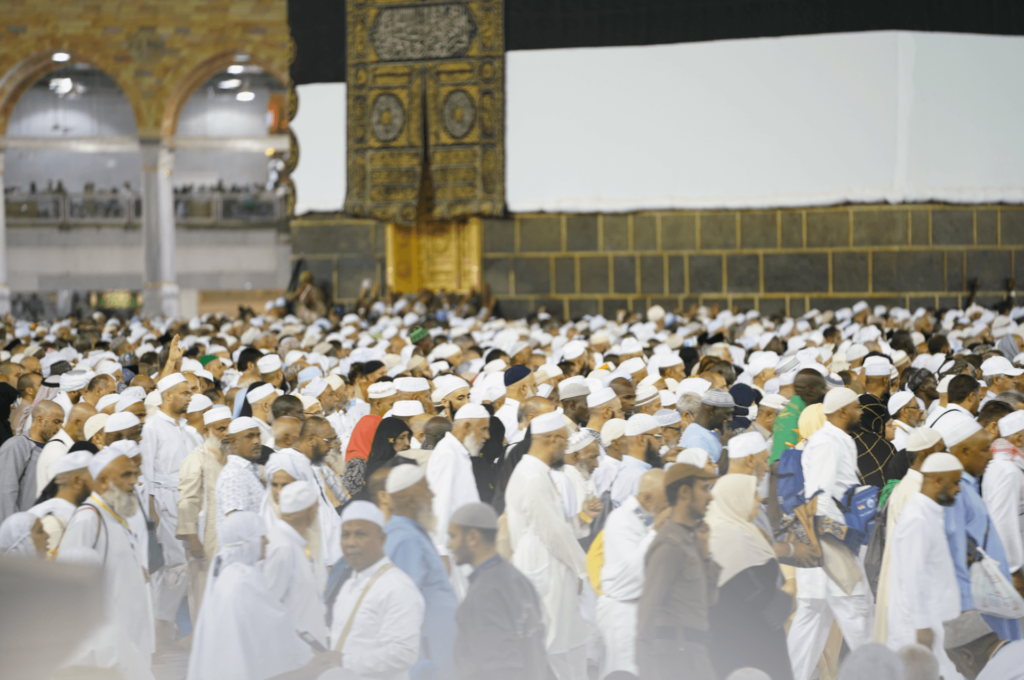 Makkah
After years of facing towards this great city in each and every prayer and learning about the magnificent history of this most blessed place on Earth, you can now finally pray in front of the first house built and dedicated to the worship of Allah – the Ka'bah. You'll hear, live, the glorious call to prayer from the famous muadhins, calling 'Allahu Akbar, Allahu Akbar' as the sound of the adhan echoes from the speakers and moves your soul and elevates your imaan. As you join the rows, lines straight and hearts upright, seeking to draw closer to Allah, standing before Him in humility and prayer, you realize Allah has chosen you to be His Guest in this great journey of faith.
Mazarat
Join us as we relive some of the most defining moments in the history of Islam. Experience the difference with our immersive historical tour of Makkah delivered by expert guides that will transport you to a prophetic era and replicate the Seerah of Muhammadﷺ.
Learn about the persecution faced by early Muslims and how they were driven out of Makkah whilst holding firmly onto their faith. Learn about the migration of the Prophet ﷺ, and unwavering reliance on Allah SWT.
Madinah
Madinah is known and loved for the tranquillity that it brings to our hearts – that feeling that we have finally made it back home – home is definitely where the heart is, and our hearts are profoundly connected with a deep love of the Prophet Muhammad ﷺ and his beautiful city. It is a city that is filled with stories of love and sacrifice, prophetic wisdom, and illustrious companionship. Madinah is a city that keeps on giving – rich in history and lessons that build our faith and traditions and inspire us to become the best versions of ourselves. Welcome home, and welcome to Madinah.
Mazarat
Travel back in time with us as we go back some 1400 years and relive some of the most significant moments in the life of the Prophet Muhammad ﷺ and his companions.
Be prepared to be in awe of the rich history and insights gained from this tour as we cover over 20 sites that are not normally visited by Pilgrims.
An immersive experience of the history of Madinah like never before.